ambiance spalon
http://www.ambiancespalon.com





(1 Client Reviews)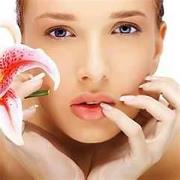 About Us
Ambiance Spalon is a full-service Hair salon and Spa.


Meet Our Staff
Directions
Services
Ambiance Spalon, located in Auburn Alabama offers
personalized spa and salon treatments. We offer skin
care, massage therapy, nails, waxing, hair and make-up
services.
Specialties
Skin Care, Massage therapy, Hair services, Waxing,
Brazilian waxing, Manicures, Pedicures, Hair
extensions,Dreadlocks,gLo Mineral make up.

Choosing this Member for your service? Please
click HERE
to let us know so we can contact this Listing for Service Quality. We want to make sure you have a great experince!
Thank You,
SalonSearch.com