10 Salon & Spa
http://www.10salon.net





(0 Client Reviews)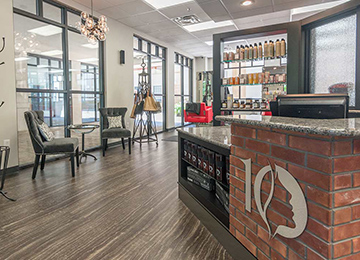 About Us
A brand new salon & spa in the heart of Bloomington. Located in the Tenth &
College building downtown.


Meet Our Staff
Directions
View Details
Payment Methods
debit & credit cards, cash,
check
Services
Hair Cuts, Coloring, Styling, Waxing, Skin Treatments
Products
Dermilogica, Milk_Shake,
Davines

Choosing this Member for your service? Please
click HERE
to let us know so we can contact this Listing for Service Quality. We want to make sure you have a great experince!
Thank You,
SalonSearch.com