Elite Bronzing
http://www.elitebronzing.com





(0 Client Reviews)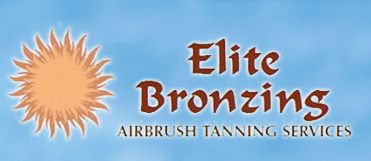 About Us
At Elite Bronzing our mission is to provide everyone with the best possible
spray tan. Our Eco-Certified products, solutions and technique will always be
the latest in the industry. Spray tanning is our art and you are our canvas. Our
attention to detail proves that we LOVE what we do and our commitment to you.


Meet Our Staff
Directions
Services
At Elite Bronzing, you don't get JUST a spray tan, you
receive a colorizing treatment. Our Eco-certified
products were developed for the healthy and beauty
conscious.
Specialties
Elite Bronzing specializes in Custom Airbrush spray
tanning. We offer you the luxury of Mobile airbrush
tanning services be it at Home, Hotel, Office as well
as at our Salon.

Choosing this Member for your service? Please
click HERE
to let us know so we can contact this Listing for Service Quality. We want to make sure you have a great experince!
Thank You,
SalonSearch.com