AquaSpa
http://www.aquaspasalon.com/





(0 Client Reviews)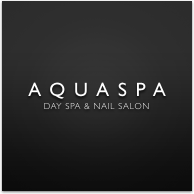 About Us
Here at AQUASPA, we strive to give our clients the best service you deserve. Our
kind, caring, and knowledgeable staff at AQUASPA are here to provide
professional services to our clients.


Meet Our Staff
Directions
Services
Daily Specials Via Twitter Spa Packages Body
Massages Body Treatments Facial
Treatments Microdermabrasion Nail
Services Manicure Pedicure

Choosing this Member for your service? Please
click HERE
to let us know so we can contact this Listing for Service Quality. We want to make sure you have a great experince!
Thank You,
SalonSearch.com