Chez Le Duc Salon & Spa
http://www.chezleduc.com





(0 Client Reviews)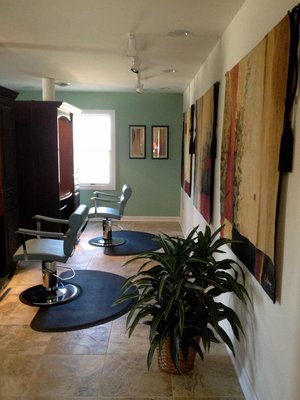 About Us
Established in 2012 as a one-stop destination for all of your beauty needs, Chez
Le Duc continually strives to offer the best and latest in hair, skin, and nail
services. Our state-of-the-art infrared sauna and private men's salon are two
of our more recent additions, completing our elegantly-designed facility which
includes a women's hair salon, nail spa, facial treatment and private waxing
room, and massage room.


Meet Our Staff
Directions
Services
With over 100 different services, we offer a complete
menu of hair, nail, skincare, massage, and specialty
services found nowhere else in the area.
Specialties
Hair extensions, formaldehyde-free smoothing
treatments, haircolor.
Products
We exclusively use Kenra hair
products and Circadia skincare
products.

Choosing this Member for your service? Please
click HERE
to let us know so we can contact this Listing for Service Quality. We want to make sure you have a great experince!
Thank You,
SalonSearch.com