Balanced Skin & Body Therapy
http://www.balancedskintherapy.com





(0 Client Reviews)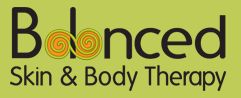 About Us
It is our mission to enrich your experience by treating you as an individual and
carefully evaluating your personal needs before recommending the most beneficial
and relaxing treatment plan. We are conveniently located between Mizner Park
and Royal Palm Plaza in the quaint downtown area of Boca Raton. Balanced Skin
and Body Therapy offers professional, personalized spa treatments in a private
and soothing environment.


Meet Our Staff
Directions
Services
Massage Therapy, Facial Treatments, Alternative
Therapies, Body Treatments, Waxing

Choosing this Member for your service? Please
click HERE
to let us know so we can contact this Listing for Service Quality. We want to make sure you have a great experince!
Thank You,
SalonSearch.com